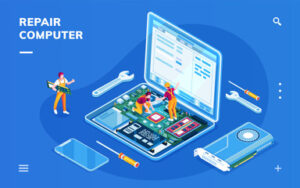 Being a full-service computer shop means that there's a lot of services that we don't always advertise but we still perform on a regular basis. We will go over both services that we do but we will also touch base on services that we no longer handle these days.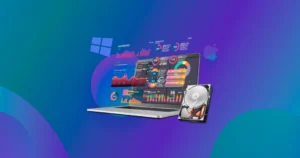 Let's start out with one of the most important services that we offer and that's data recovery. When a hard drive fails, and you don't have a backup it can be catastrophic. I'm many cases we can retrieve the lost data from the bad drive but not always. We have a dedicated hard drive recovery machine for cases such as this. With our proprietary software we can scan the drive and recover many types of data in many cases. We can do this with hard drives, solid state drives, flash drives, and memory cards. However, there are times we cannot perform the task and that's usually when there is a physical problem with the drive. In a case like this the drive would usually need to be rebuilt in a lab environment. We have teamed up with Gillware data recovery from the Great Lakes region to do just this for us. We have had many success stories of them being able to recover data for us when our machine was unable to.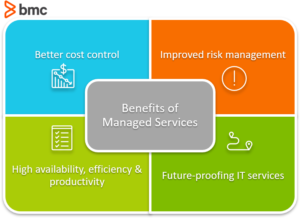 Another service that we offer is managed cloud backup and antivirus solutions. We have teamed up with Webroot and OpenText to offer Carbonite and Webroot antivirus to our customers. Our prices are very fair and competitive with others and our protect is a superior product over many others in the industry. We can have you up and running in as little as 10 minutes in many cases so give us a call today to get protected right away.
We also offer remote support services to our clients. We are able to remote in to our clients computer and solve many problems in as little as a few minutes. This saves time and money for both us and you. For our business clients we offer a complete remote service package to help cut down on your service calls and your overall bill.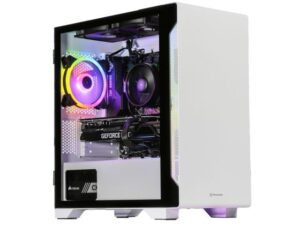 Last but not least we offer our services to custom build a PC to your exact specs for you. We are able to design and build the PC of your dreams in less time than the big guys in most cases. Already built your PC but it doesn't work? Well we are here for you. Let us go through your build for you and troubleshoot the problem and get it up and running for you. We are always here to help you however we can.
Now a quick note on what we don't do. We no longer replace screens in tablets or iPads. We don't work on phones of any sorts at all and we don't work on consumer electronics such as TVs or projectors. If you're not sure if we work on what you have, just give us a call and ask. We are al and happy to answer any questions.