At Preferred Computer Solutions we stand behind and recommend Lenovo business-class laptops and desktops.
Whether it be the ThinkPad, IdeaPad or ThinkCentre desktop, we can supply you both personally and for your business with all your computer needs.
With the Lenovo business class line, you can know that you are getting a better build quality with higher quality parts than that found off the shelf at the big box stores.
Even if you are just using it for personal computing, the business class line is your best bet.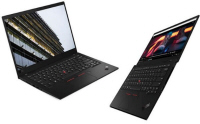 Want to stick with a brand that you have been dealing with for years like Dell or Asus?
Well, we can accommodate you there as well. We are a one-stop shop for all your computer system needs and stand by our products.
We also offer data transfer from your old machine to your new one for you, so you do not have to worry about it yourself.
We are also happy to come out to your home or office and configure and set everything up with your network and printers.
We stock some of the essentials that you may need, like mice, keyboards, and even light kits for your gaming system.
If we don't have it in stock, we can usually order it for you.
You can get so much more value by shopping locally, so give us a call today and see what we can do for you.