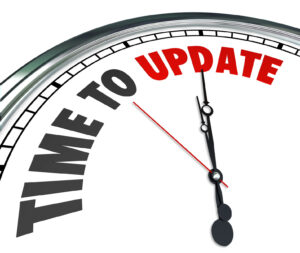 Your personal computer's operating system (OS) is an essential component.
It supports all other software and processes, similar to the foundation of a home.
All of the programs and software you install on your computer are supported by the OS of your PC.
Users give their operating systems little to no thought, despite the fact that they are so important to the computer's flawless operation.
In terms of security flaws, subpar performance, and insufficient support, this can hurt the computer to varied degrees.
Continue reading to find out why you shouldn't run an out-of-date or unsupported OS on your computer.
Your PC Will Be Harmed By Using An Outdated And Unsupported OS
We currently live in a technologically advanced world.
Every day, there are more advancements and changes, and the software sector is not exempt.
All of the major software providers, including Apple, Microsoft, and Google, are dedicated to giving their customers a better overall experience.
Program businesses provide periodic upgrades to get users onto a newer and better version of the same software as well as regular updates to improve existing software.
However, this pursuit of perfection has a price: operating systems increasingly live shorter lives.
Because more recent releases from the software developer are frequently better, safer, and more sophisticated, you might not be able to acquire several years of performance.
Let's use Microsoft's Windows software as an illustration.
Microsoft upgraded its Windows 1.0 program in 1985 with the 1987 release of Windows 2.0.
Imagine the year 2021, and the software giant has already published over 10 newer, improved versions of Microsoft Windows.
However, the timing of the release is the most interesting aspect.
After some time passes, often a few years, Microsoft has a tendency to stop supporting older versions of the Windows operating system.
For instance, the business upgraded Windows 7 from October 2009 to October 2012 with the release of Windows 8.
Microsoft formally announced the end of support for Windows 7 in January 2020.
What does this mean, exactly?
As a result, anyone currently running Windows 7 on their computer may be more susceptible to security threats and other performance-related problems. This is because Microsoft will no longer support Windows 7 in any way.
Other software vendors like Apple (macOS) and Google exhibit the similar pattern (Chrome).
What effects might utilizing an out-of-date or unsupported OS have?
You should be aware of the consequences if, for any reason, you continue to use an outdated or unsupported operating system on your PC.
Security flaws and other problems are not fixed by security updates
The rise of digital dangers directed at people through their gadgets is a significant drawback of the IT industry's constant innovation.
Software providers are constantly pushing updates and security patches to their OS to close any gaps after realizing this threat.
When a corporation ceases providing updates for a certain OS version, the software becomes vulnerable to multiple hazards and dangers.
Systems are more susceptible if they do not receive frequent security patches.
They are readily penetrated by malware or ransomware, resulting in the loss of your important data and, occasionally, your PC.
Updates to your operating system might also help with issues that are slowing down your program or generating various levels of annoyance that you might not be aware of or that you are aware of but are unable to address.
Compatibility issues with applications or programs from third parties
By delivering software that functions best with the newest and best operating system versions, third-party software providers strive to maintain an excellent vendor-management approach.
You risk losing the ability to effectively execute third-party software if your PC's operating system is out-of-date or unsupported as a result of infrequent upgrades.
So, if you're wondering why a certain program on your PC isn't functioning properly or at all, it's possible that your OS is obsolete.
Data loss is possible.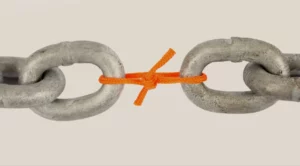 Your security is compromised if you use out-of-date or unsupported operating systems on your computers.
The risk of losing or stealing important personal or client data increases if you store them on your computer.
Businesses that deal with confidential data or personal information cannot afford a breach.
It can be quite expensive and seriously harm your reputation.
You run the risk of losing all of your data in addition to the significant chance of a hostile data breach.
Unsupported software may abruptly stop working without any warning.
It can be exceedingly challenging or impossible to restore your data if and when this occurs.
You miss the new features.
A new operating system typically comes with a variety of additional features that were not included in the prior operating system.
These functions and features are frequently carefully considered by the developers and may serve to increase output, effectiveness, or performance.
By continuing to use an out-of-date or unsupported operating system, you are denied these advantages, which has the effect of reducing your productivity or the functionality of your PC.
A weak connection is an outdated or unsupported OS.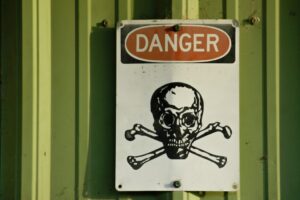 Your obsolete or unsupported OS is a weak link if it does not have the most recent security updates to close vulnerabilities or if it does not have a few new features that can boost performance.
Your company or personal data as well as the user experience could be severely impacted by this weak link.
By upgrading your OS when the provider provides an update or updating when a newer version is available, you can prevent this.
Allow us to keep you informed.
It is understandable that following the frequent OS provider changes can be boring.
However, it is imperative to install these updates.
Either do it yourself or ask a qualified computer professional to assist.
At A Better Tech, we can assist you with maintaining OS updates or in upgrading to the most recent OS without erasing any of your data, settings, or programs.
To keep your PC in top condition, we may also assist you with other OS-related problems.
Let us help you with any outdated OS issues you may be having.